San Pellegrino je sice drahá minerální voda, která pramení v italských horách. San Pellegrino na mě nezapůsobilo jako jiné horské středisko, je zde totiž klid. Horské hotely a restaurace se Pellegrinu jakž takž vyhnuly. Možná právě proto, zde na sjezdovkách můžete vidět, či spíše slyšet svištění svištů.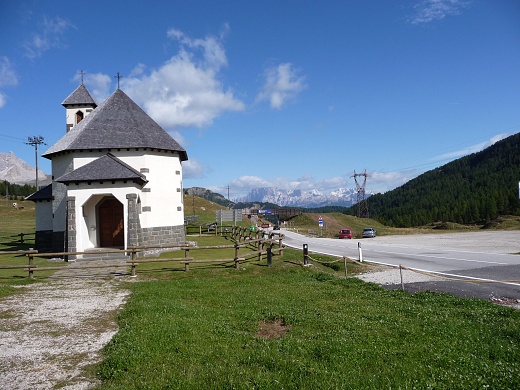 Minerální voda pramení v hloubce cca 400m a je známa již pÅ™es 600 let. SviÅ¡ti tu žijí odjakživa. Když vás uvidí zahvízdají, nemyslí to ale jako pozdrav, nýbrž jako výstrahu pro svou rodinu:"ÄŒlovÄ›k jde!"
Svišť horský (Marmota marmota)
SviÅ¡Å¥ horský je velký, zavalitý hlodavec. Hlavu má tmavÄ›ji zbarvenou (Å¡edočerná) než celé tÄ›lo. HÅ™bet je hnÄ›dý, rezavý anebo tmavÄ› Å¡edý. Bříško je spíše jemnÄ› hnÄ›dé až béžové. Za to jeho ocásek je černé barvy. VÄ›dci rozliÅ¡ují až 14 druhů svišťů. VÅ¡ech 14 patří k rodu Marmota. VÄ›tÅ¡ina z nich žije v EvropÄ› a Asii, ale také nÄ›kolik jich můžeme nalézt i v Severní Americe. Velmi zajímavá je sviÅ¡Å¥ova hmotnost, protože na jaÅ™e váží 2,25 – 3,55 kg, za to na podzim tloustne a nabývá na své hmotnosti až na 3,7 – 5,65 kg. CelkovÄ› dorůstá do výšky 42 – 54 cm.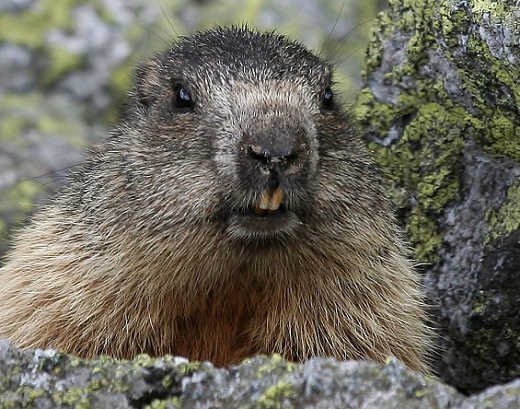 Žije v norách na slunných horských svazích nad hranicí lesů ve výškách až do 3 200 metrů nad moÅ™em. Nory si vyhrabává pÅ™edními tlapkami a zadními pak vyhrabanou zem vyhazuje ven. Velké kameny ohlodává zuby. Ve skalnatém terénu si nory buduje i pod skalami nebo ve Å¡tÄ›rkovitém podloží. Každá nora obývaná skupinou svišťů má kromÄ› hlavního vchodu jeÅ¡tÄ› nÄ›kolik vchodů vedlejších. Řada chodeb je zakončena prostornými komorami vystlanými suchými částmi rostlin. Na konci jedné z chodeb se nachází záchod – místo, kam chodí kálet vÅ¡echna zvířata. PÅ™edpokládá se, že nejvÄ›tší nory jsou společným dílem nÄ›kolika generací svišťů. SviÅ¡Å¥ horský žije v rodinných skupinách tvoÅ™ených párem rodičů a mláďaty z posledního vrhu, případnÄ› jeÅ¡tÄ› nÄ›kolika staršími mláďaty. Systém chodeb: Dva až deset metrů dlouhé a různÄ› se vÄ›tvící chodby tvoří síť s obývací komorou, jedním hlavním vchodem a nÄ›kolika vedlejšími vchody.

Po potravě se shání za časného rána a odpoledne. Jelikož svišť horský nemá rád vysoké letní teploty, za některých letních dnů vůbec nepřijímá potravu. Nejraději má nejjemnější části rostlin. Žere celou řadu travin, bylin a dokonce některé jedovaté rostliny. Jeho hmotnost souvisí s ohromným množstvím potravy, které spořádá, aby si vytvořil dostatečně silnou vrstvu podkožního tuku jako zásobu na zimu.

Hned na jaře po probuzení ze zimního spánku se začínají svišťové horští pářit. V případě zvláště dlouhých zim dokonce ještě v norách, a to dříve, než z nich poprvé vylezou. Důvod tohoto počínání je zcela prostý: čím dříve se mláďata narodí, tím větší budou mít šanci, že přežijí následující zimu. Po páření začne samice snášet do nory materiál na stavbu hnízda a až do porodu se zdržuje uvnitř. Po téměř sedmitýdenní březosti přicházejí na svět většinou tři slepá a bezmocná mláďata, kterým po několika dnech naroste hustá srst. Mláďata opustí nejdříve noru po 40 dnech a tehdy se začnou shánět po tuhé rostlinné potravě.

Svišť horský si dokáže hrabat nory v tak tvrdé půdě, že ji i člověk jen s potížemi rozkope krumpáčem. Za pěkného počasí svišťové často polehávají před norami, kde se sluní. Soustava nor sviští kolonie objevené v Severní Americe měla dohromady 76 vchodů na celkové ploše 85 metrů čtverečních. Dříve lovili lidé sviště mimo jiné také proto, že se věřilo, že jejich sádlo rozetřené na kůži působí proti revmatismu. Lékaři však toto tvrzení vyvrátili.
Zdroj Svišti
Svišťům se v San Pellegrinu žije dobře. Každý den jim tam svítí slunce, občas se na ně přijde podívat nějaký ten turista. Zpytovat svědomí mohou v kostelíku, dole u sjezdovky. Jejich životní hudbou je zvonění kravských zvonců, které se rozléhá horským údolím.
Související články:
Trento – Trident – mÄ›stečko v horském údolí